Summer in New Zealand - it's all about good food and good company. With everything that's happened this year, we're all taking extra care to look after our health. 
So this summer, everyone is searching for delicious and nutritious platters to share with friends and family. The only trick? Finding dishes that are both healthy and delicious. 
Don't worry - we're here to help. In fact, we have heaps of easy recipes that are packed with flavour and nutrients. 
From starters to mains, here are four recipes that we simply can't get enough of this summer... 
Recipe 1: Regal Smoked Salmon, Raspberry & Blue Cheese Canapes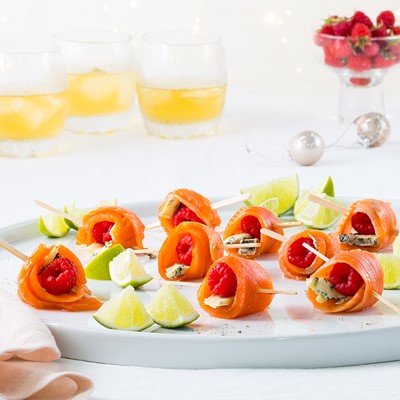 Kick things off with these delicious and easy to make appetisers. You just need three ingredients - raspberries, blue cheese and Regal Manuka Wood Smoked Salmon. 
Both raspberries and salmon are nutrient-dense foods. They each contain beneficial vitamins, minerals and antioxidants that your body needs to be at its best. Combine them together, and you don't just have a delicious snack for your party, you have a great boost to your immune system as well! 
Recipe 2: Regal Maple Smoked Salmon Potato Salad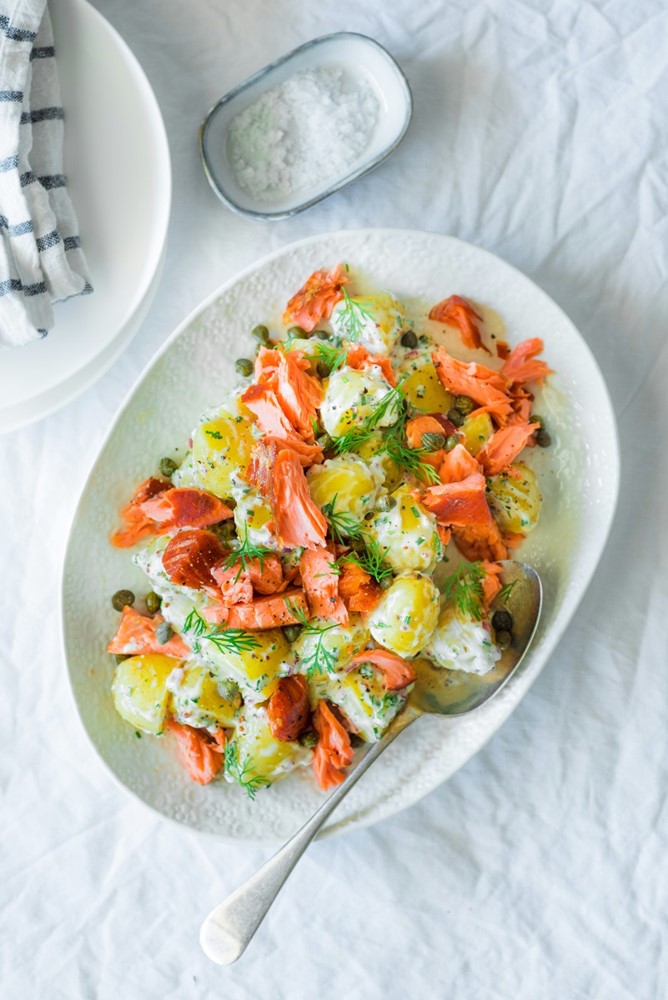 No get together is complete without potato salad present, but we think the old recipe needs a bit of a refresh... And that's why we've created the Regal Maple Smoked Salmon Potato Salad.
Our recipe is still nice and creamy, but our version features velvety chunks of our salmon as well. The Regal Maple Wood Roasted Salmon's medium smoke and slight sweetness is the refreshing burst of flavour that your potato salad needs. It also adds a healthy element to what is traditionally a high-fat, high-carb dish. Salmon is packed with 'healthy fats' which are great for the heart, joints and your brain!
Recipe 3: Regal King Salmon Buns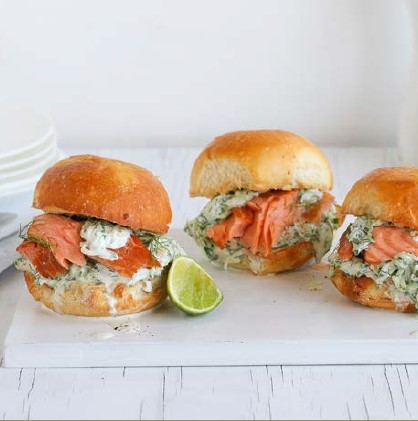 Salmon buns - aka the perfect substitute for the burger! These little buns use Regal Beech Wood Roasted Salmon in replacement of a beef patty, and a gorgeous cucumber, dill and yoghurt-mayo dressing instead of sugary BBQ sauce. 
Beef burgers are delicious, but they have more saturated fats which can raise your blood cholesterol and impact heart disease. Salmon, on the other hand, is packed with long chain omega-3s which actually improves blood flow to the heart! That's why it's okay if you decide to have an extra salmon bun (or two).
Recipe 4: Baked Mojito Regal King Smoked Salmon with Courgette Salad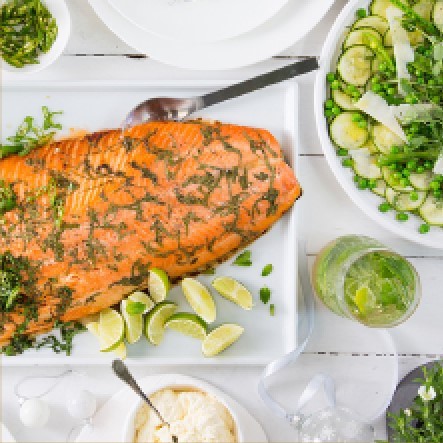 It would be silly not to make the most of New Zealand's delicious seasonal vegetables which is why we're sharing this fresh recipe - the Baked Mojito Regal King Smoked Salmon with Courgette Salad.
This feast features a Regal Whole Salmon marinated in brown sugar, mint leaves, white rum and chillies. The accompanying courgette salad brings additional nutrients like fibre and potassium to the dish. Courgettes are also a classic Kiwi veggie, so it's a natural addition to your menu!
Now you're ready for some healthy entertaining this summer (and beyond)! Which will you try first? We'd love to see what you cook up - whether it's one of our recipes or a creation of your own! Follow us on social media and tag us in your photos!